This site is about our G-Scale model train layouts, it's conception, creation and the imagineering involved which makes this hobby such a great past time.   Men, women and children all share in this hobby all across the world. Children learn to use their imaginations constructively as well as honing their basic mechanical skills.

   Mom's & Dad's, Grandma's & Grandpa's share in the fine art of compromise with a sharing interest in G-scale trains which involves the  learning of Gardening, Landscaping, Nature and planning that intense Glow on the children's faces the next time they come over to visit.

   Since our garden and railway has come into being I have learned so much about nature. We have also noticed many species of animals that we have rarely seen before now seem to be common place as we're not confined to the indoors. A few of our Garden Train Layout dwellers include toads, frogs, tree frogs, chipmunks, squirrels, turtles, birds and salamanders. Not to mention all of the Humming Birds, Cardinals, Blue Jays, Orioles, Bluebirds, Mourning Doves and other birds. We've even had a Blue Heron but if you have a fish pond as we do, this is a bad thing.

  Please enjoy the site, contribute if you wish, or even just drop us a line if you enjoyed the site or have a question. If you have a Garden Railway, send me a few pic's and description of it and I'll create a section just for your layout. Thanks for coming.

                        ~Shane & Clara Wedekamm

Welcome To Amuck Railways

This page was last updated: June 17, 2013
PARKERSBURG,

WEST VIRGINIA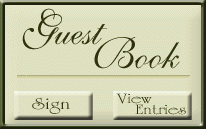 Custom built, all aluminum large scale train bridges for outdoor and indoor use.

Bridges are built with true Gusset construction inside and out just like the real thing.

Each beam is held in place by machine screws and nuts.

Durable and lightweight, only about 1.5 Lbs per ft!

Best value anywhere and I also TRADE bridges for G-Scale items!